Tweet
Monday, May 17, 2010 at 3:00PM
How dare I say such a thing? Isn't that blasphemy? Let me explain my position.




Our digital world is Web2.0. It is digital co-creation, prod-users, digital-natives, user-generated content, participatory culture, content collaboration, sharing, embedding contributing.
All these things are about creating.




The I-Pad is not designed to create.
The I-Pad is not designed to proactively 'DO' anything that 'generates' anything.
The I-Pad is designed only to consume.




It seems to me the I-Pad is designed with only one dominant imperative; to be a portal to buy stuff.
The I-Pad's reason for being is to serve as a mobile access point to the Apple app-store and I-tunes.
The I-Pad doesn't 'DO' anything apart from allow you to buy things to consume (apps, movies, music, ebooks).
The I-Pad has no other directly intended purpose.




Thats not to say that users wont find interesting things to do with the iPad.
Users are smart. They always find their own creative uses for things above and beyond what developers intent.
But the fact remains that the I-Pad is not designed nor intended to do interesting creative, not intended to generate things; only consume them
It has been designed to SELL things.
It's a product designed to service a retail business model.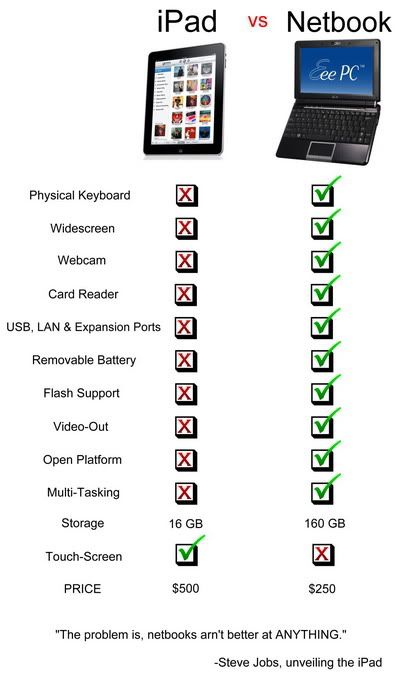 The I-Pad is a cynical, narrow minded, closed perspective exercise in marketing and lowest-common denominator selling.
The I-Pad is not a Web2.0 technology.
The I-Pad is a backward step away from creative engagement and back to passive consumption.
And Apple will sell millions of them.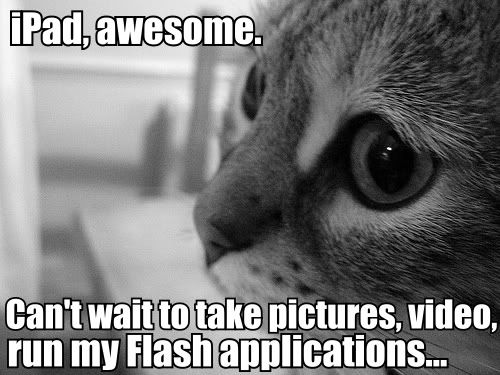 But not to me.
I have a laptop. A device designed for nothing and everything in particular.
And thats the best thing about it….
I live in Web 2.0. I chose to create not just consume.